Synergee Skin Spa & Acne Center

Acne Skin Care & Spa Facials in Chico, California
Get beautiful clear skin, feel confident & look younger with Chico, California's top acne skin care & facial expert - Synergee Skin Spa.
At Synergee Skin Spa, it's all about YOU! Whether you want a relaxing spa facial, advanced anti aging skincare, or effective and affordable acne treatments to enhance your health, beauty, and self esteem -- you have come to the right place.
CALL NOW (530) 343-0604
To Start Looking & Feeling Better Today!


Upon entering the studio, you'll find a peaceful atmosphere of simple elegance and down-to-earth Chico charm where you can escape the demands of your busy day, recharge and rejuvenate.
We take pride in helping you discover your unique beauty, in restoring your self confidence, and relaxing your body & mind so that you emerge refreshed and ready to take on whatever life brings your way.
My guests tell me that I have a way of making them feel very special -- and because they're happier, their partners and families are happier as well.
Don't You Think It's Time You Took A Moment
To Feel Valued, Revitalized, and Happy?
Our Specialties Include:
Effective, Affordable Acne Treatments

Acne Skin Care Consultations (get help for acne with online consultations)

Relaxing Spa Facials

Facial Chemical Peel Treatments

Non-Surgical Face Lift Treatment
Visit The Synergee Skin Spa Website Here 
A Custom Approach
We reject the idea of "one size fits all" skin care products & services.
That's why you'll receive a thorough consultation and expert skin analysis prior to each treatment.  You'll always be treated with respect by a focused, caring skin care professional trained to customize every aspect of your visit.


I understand what you're looking for . . . .
You want soft, clear, luminous skin.
You want someone to listen to your concerns and provide results for your skin challenges.
You want to look great for your age -- even younger, if possible.
And,
You want an experience that takes you away from the stress of your daily life -- if only for a brief time.


Because you owe it to yourself, we invite you to come and experience Synergee Skin Spa. You will find us committed to excellence in the service we provide and the quality of our products.
We sincerely hope your time with us is both beneficial and enjoyable, and we look forward to serving you.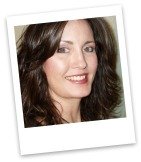 My Personal Guarantee:
I understand how it can feel risky trying a spa for the first time. You want to know that you'll get amazing service and value for your money -- and you deserve that.
I'm so confident you'll leave my studio looking and feeling your absolute best, I personally guarantee it.
"In the unlikely event you're not absolutely delighted with our service, simply let me know within 24 hours and I'll gladly re-do your treatment or refund your money -- If you're not happy, we're not happy."
Michelle Cose-Gee, Owner/Esthetician
Synergee Skin Spa & Acne Center - Chico, California
Founder, Acne-Skin-Care-Expert.com
---
LOCAL CLIENTS in Northern California - including Chico, Paradise, Durham, Redding, Red Bluff, Corning, Yuba City, & Sacramento
Facials and acne skin care treatments are available by appointment:
Monday through Wednesday 9:00am - 5:00pm
Synergee Skin Spa & Acne Center
45 Jan Court #175, Chico, CA 95928

Please call me at (530) 343-0604 to schedule your appointment.
---
LONG DISTANCE ACNE TREATMENT PROGRAM:
We're successfully helping people all over the United States get their acne under control through our Long Distance Acne Treatment Program conducted online and/or over the phone.
If you aren't able to come to Chico, CA for your acne treatments
get an acne consultation here. 


---
RAVE REVIEWS
"I've been a spa junkie for years and have had many opportunities to check out spas and treatments. My entire experience at Synergee Skin Spa really wow'd me from start to finish! Michelle really listened to my concerns during the initial consultation and was very knowledgeable about the treatments and products. I've had great results and will definitely be back. This place is tucked back in a corner, but what a tremendous secret!"
Allyson Gibbs, Sacramento, CA 
___________________________


"Relaxing, wonderful atmosphere! And, a very nice person, Michelle, who takes an interest in making me look and feel better." 
Judy Harding, Chico CA
___________________________


"I have never experienced a more gentle or relaxing facial. The staff is professional and the ambiance is soothing and calming. I recommend Synergee Skin Spa highly and it's my first choice for a spa treatment."
Sherry Fry, Carson City NV



I believe everyone can have beautiful, clear skin
LET'S GET STARTED!
---
Back to Acne Skin Care Expert Home